History Of Llanishen Village Hall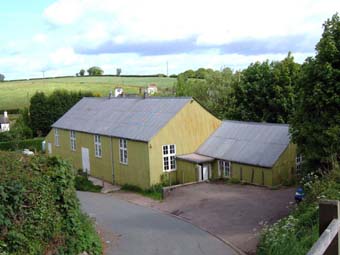 The Hall / Y Neuadd, Llanishen was opened to the public in 2004. It replaced an old corrugated-iron building, which had been in existence since 1923. This had served the area well, but had sadly seen better days and unfortunately could not be refurbished, therefore it was decided to build a new hall for a new century, capable of evolving to suit the communities needs long into the future.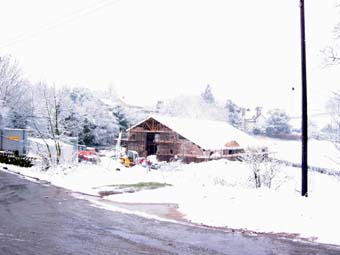 The process of obtaining funding and consents for a new hall took six long years but the hall management committee were determined that your new hall should appeal to all sections of the community and be fit for the twenty-first century. We believe we have succeeded in our aim! and hope that you enjoy using the state of the art facilities at the new hall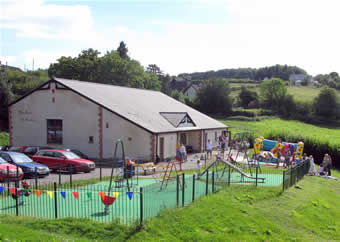 The building was designed to be user-friendly, accessible to disabled people, energy-efficient and large enough to provide the facilities that the residents of the local area wanted. The latest additions to the hall being a bike track and an amphitheatre for outdoor concerts. Of course the are other plans for the outside of the hall.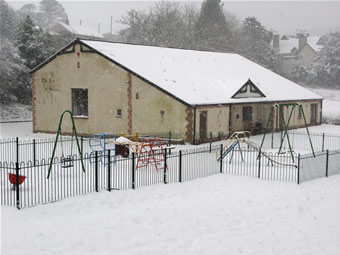 The hall serves the residents of the three villages of Llanishen, Llanfihangel-tor-y-Mynydd and Trellech Grange but may be hired by any person or group, on a one-off or regular basis. Please check the calendar for availability & then contact the bookings secretary. Booking forms can be found on the minutes & documents page, contact details can be found in the sidebar on the right hand side