Meeting Room
Ideal for meetings, conferences, seminars, etc.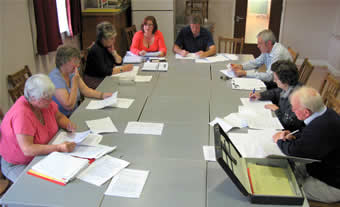 The room will take up to 25 delegates comfortably.
Tables and chairs are easily removable, so the room can be converted into a bar area or food-servery if required.
It connects directly with the main hall and the kitchen and the back of the stage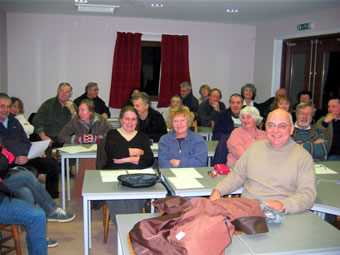 The Meeting Room has had many uses including the obvious... for meetings.
For example, Astronomy lectures, Kids parties, Changing room