Teaching Room
The Teaching room is currently used for art and pottery classes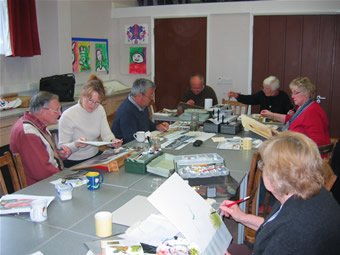 The versatile teaching room is equipped with work-surfaces along two walls and a sink with hot-and-cold running water.
Our telephone, computer and wireless broadband are situated here.
Tables may be easily removed for functions, leaving a clear area for a bar or a food-servery.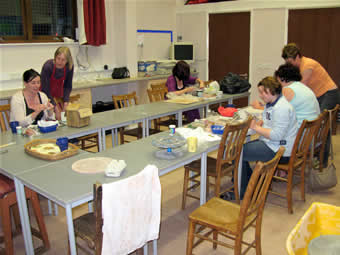 Direct access to main hall and lobby.
Perfect for computer classes, language classes, lectures, hobby groups.