Main Hall
The main hall is licensed for up to 200 people and boasts a large stage with professional stage-lighting.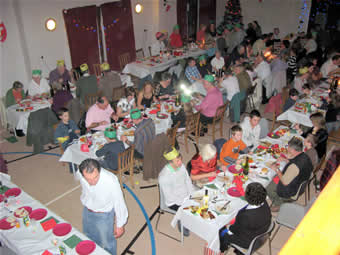 This is ideal for plays, concerts, discos and band performances.
Special sound-absorbing panels have been installed to reduce echoes and provide for an optimum acoustic experience.
The Main Hall is and has been used for a large number of events, from regular weekly events such as Soft- Play, Badminton, Youth Club, Indoor Bowls....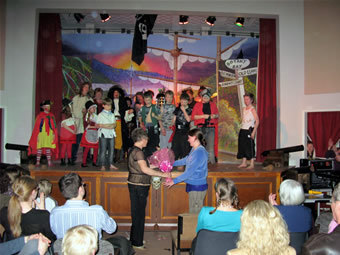 ....to regular yearly events, for example the much anticipated Village Pantomime and the ever popular Christmas Dinner....
....as well as one-off occasions, kids'/adults' parties, wedding receptions, theatre productions, recitals, chess tournaments, ceilidhs and much much more.